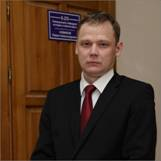 Home
Teaching
Research and Publications
Contact
Home
Degree
Doctor of Sciences, Historical Sciences
Education
Education, degrees
1999
History, Irkutsk State University
Accomplishments
Since 2014, the editor-in-chief of the scientific journal "Izvestia of the Laboratory of Ancient Technologies", included in the list of the Higher Attestation Commission - http://ildt.istu.irk.ru/ Since November 2018, member of the Dissertation Council D 212.074.05 in historical sciences at Irkutsk State University. Since August 2019, member of the Dissertation Council D 003.027.01 on Historical Sciences at the Institute of Mongolian Studies, Buddhology and Tibetology of the Siberian Branch of the Russian Academy of Sciences
Professional Interests
Publications
Novikov P.A. Civil War in Eastern Siberia. Moscow: Tsentrpoligraf, 2005. 415 p.
Novikov P.A. East Siberian riflemen in the First World War: 2nd, 3rd and 7th Siberian Army Corps in 1914-1918. Irkutsk: Publishing House of IrSTU, 2008. 275 p.
Romanov G.I., Novikov P.A. Irkutsk Cossacks (2nd half of the XVII-early XX centuries). Irkutsk: LLC NPF "Irkutsk Land", 2009. 356 p.