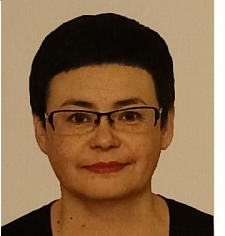 Home
Teaching
Research and Publications
Contact
Home
Education
Education, degrees
1978
Philologist, teacher of Russian language and literature, Irkutsk State University
Continuing education
2014
State Institute of the Russian Language named after A.S. Pushkin , State Institute of the Russian Language named after A.S. Pushkin
2020
St. Petersburg under the program , CHOU DPO
2022
Training course , "Center for professional and additional education Lan"
2022
Training on labor protection and testing knowledge of labor protection requirements of employees of organizations", using distance learning technologies (DOT) in the e-learning system (EO "Moodle")., Faculty of advanced training IRNITU teaching staff.
Awards
She was awarded the Certificate of Honor of the Ministry of Education and Science for many years of fruitful work on the development and improvement of the educational process, a significant contribution to the training of highly qualified specialists (labor veteran).In connection with the 90th anniversary of IRNITU, she was awarded the badge "Honorary Worker of Education of the Mongolian People's Republic".
Accomplishments
Assistant (on a voluntary basis) to the deputy of the City Duma of Irkutsk for electoral district No. 30
Professional Interests
Publications
"Welcome to Siberia!" Textbook for foreigners studying Russian. Approved by the Ministry of Education and Science of the Russian Federation as a textbook in the Russian language for foreign students of Russian universities. Russian language and culture of speech: a workshop for law students Pecs. Moscow .: RAP, Eksmo, 2008;Types of norms - types of errors. Teaching aid Pecs. Irkutsk: IrGUPS, 2010; Norms of modern Russian speech (Workshop on the section of the course "Russian language and culture of speech") Pecs. Irkutsk, ISTU, 2005.-2nd edition., Revised. Belskii, S.S., Aponchuk, I.I., Molokova, L.V. Phase diagrams of me-o-c systems to study metallurgical processes (2022) Materials Science Forum, 1052 MSF, pp. 221-226.