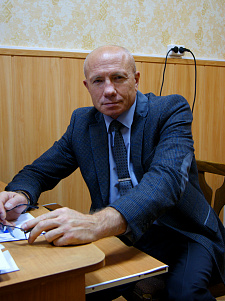 Home
Teaching
Research and Publications
Contact
Home
Degree
Doctor of Sciences, Technical Sciences
Education
Education, degrees
1978
Electrification of Agriculture, Irkutsk Agricultural Institute
Awards
Honored Worker of Higher Education of the Russian Federation. V. I. Vernadsky silver and gold medals honorary rank "Founder of the scientific school", and the sign "Honorary Doctor of KrasGAU". In 2016 - DIPLOMA DI MERIT", GOLD MEDAL FOR EXCEPTIONAL ACHIEVEMENTS with the presentation of the "Mission Diplomatigue Union Europeenne" diplomatic passport by the European scientific-industrial chamber-BELGIQUE for "exceptional professional achievements". Diplomas of the Ministry of Agriculture, Ministry of Agriculture of the Irkutsk region, Diplomas and pennants of the Mongolian state University of agriculture diploma of the mayor of the city of Irkutsk and gratitude of the Governor of Irkutsk region. Numerous diplomas and commendations of the Irkutsk Agrarian University, a member of the Encyclopedia "Famous Scientists of Russia". Veteran of labor.
Accomplishments
Senior Member of the Electrical Engineers IEEE
Professional Interests
Publications
1. ADDITIONAL POWER LOSSES IN LOW-VOLTAGE
ELECTRICAL NETWORKS AND THEIR INFLUENCE ON PEOPLE
2. Power quality and losses in 0.38 kV rural distribution networks /
3. An Analysis of Fires Due to Violation of the Rules for Design and Operation of Electrical Plants, and How to Prevent them in Residential Buildings (on the Example of the Amur Region.
4. Reliability level research in distribution electrical networks of Irkutsk.
5. Modelling of diesel generator operating modes on the basis of the engine speed characteristic in autonomous photovoltaic systems.
6. MODELING A SOLAR POWER PLANT WITH REGARD TO CHANGES IN ENVIRONMENTAL PARAMETERS.
7. Additional electric loss in rural distribution networks 0.38 kV.