"Startup as a Diploma": Graduates of INRTU Polina Safronova and Ksenia Shulgina create an app for people with diet restrictions
IRNITU graduates Polina Safronova and Ksenia Shulgina are developing application "Vegsearch" for people with diet restrictions. The authors presented the project as part of the "Startup as a Diploma" program. The research advisor was Marina Chernyshenko, Associate Professor of the Department of Management.
The program is runs at IRNTU since 2020. Graduates who have business ideas can create a unique product or technology, receive advice fr om experienced entrepreneurs and find investors. Successful presentation of a startup gives 3 additional points for admission to Master's degree in INRTU. In 2023 25 students of INRTU, who are studying to become humanitarians and engineers, took part in the program.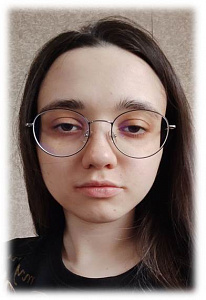 Project manager Polina Safronova said that food intolerance remains a significant issue for modern medicine. According to research by the Genotek, 48% of Russians should avoid eating products containing lactose and 8.9% of the Russian respondents should avoid drinking alcohol. Gluten intolerance is typical for 0.4% of the Russian population. Some people choose not to eat meat or choose a plant-based diet that allows eating products of animal origin. Statistics are published by Rosstat, "EFKO" and chain stores.
According to Polina Safronova, it is pretty difficult to choose products with the necessary consist while following diet restrictions. The solution could be the mobile app "Vegsearch". The app, after scanning the barcodes, will show the consumer goods that meet the requirements.The developers intend to launch a free version with ads and the one with subscription.
The prototype of the application was a website wh ere you can request calories, fats, carbohydrates, glycemic index, and gluten content in products. Additionally, users can read articles about good nutrition, ecology, and a healthy lifestyle. For the most active users, there is a chat with other users.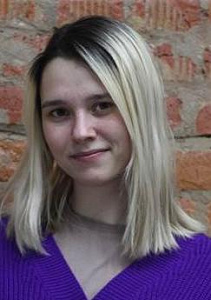 Project administrator Ksenia Shulgina added that a risk analysis had been carried out. The study confirmed the originality and relevance of the software among customers and advertisers. Developers will pay special attention to information security. The graduates intend to receive funds for the launch and development of the application under concessional lending programs for small businesses. Summing up, Ksenia emphasized that the "Vegsearch" app can be considered a socially significant project that has no equivalents on the Russian market.