INRTU volleyball players Victoria Kozhan and Olga Akimova will play at the Russian national tournament in Anapa
Irkutsk students of INRTU Victoria Kozhan and Olga Akimova won the beach volleyball competition among students in the Siberian Federal District. They will participate in the finals, which will be held in Anapa.
District competitions organized in Barnaul on August 1-4 drew attention of five women's teams. Students of Altai State Medical Academy, Altai state pedagogical university and two groups of Altai State University had match games. Irkutsk region was represented by INRTU students Victoria Kozhan and Olga Akimova.
According to Daria Vekshina, the coach of the university women's team, her team are physicaly fit and show good results: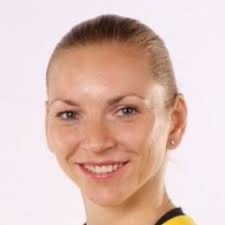 "Victoria Kozhan and Olga Akimova practice a lot. For example, they performed well at the regional competitions on July 23.
The girls performed in pairs at the beach volleyball competition in Barnaul, the team beat the representatives of Altai universities." – says Daria Vekshina.