INRTU Vice-Rector Stepan Bykov attends the Russia-Africa Summit
INRTU Vice-Rector for International Affairs Stepan Bykov attended the Russia-Africa Summit organized at EXPOFORUM Convention and Exhibition Centre in St. Petersburg. He met with his counterparts at inter-university cooperation development sessions.
INRTU Vice-Rector Stepan Bykov took part in two official meetings. The moderator of the first meeting was the Russian President assistant Andrey Fursenko. The second event – a meeting of Russian and African universities management – was supervised by the Head of the Russian Union of Rectors, the rector of Moscow State University Viktor Sadovnichy.
Stepan Bykov added that INRTU intends to enhance integration in the educational area with a number of African countries: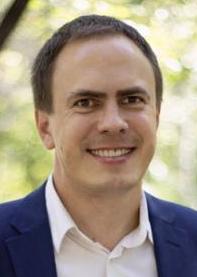 "Over the past five years, the number of students from southern countries at INRTU has significantly increased – from 34 to 200 people. About 20% of foreign students came to us from Africa. They are most interested in studying at the Department of Humanities of the Baikal School of BRICS, artificial intelligence and international business programs.
In the nearest future, we plan to expand cooperation with scientific and educational centers of the Republic of South Africa, Morocco, Ghana, Côte d'Ivoire, Cameroon and Zimbabwe. Besides, there is a lot of career guidance work to be done."
Reference:
The Russia-Africa Summit is a large–scale international event dedicated to trade, political, cultural and educational cooperation between Russia and African countries. In 2023, delegations from 48 countries took part in the business program.