Head of the strategic project "i.DIT" at INRTU, Aleksandr Makaruk, took part in the Eurasian Aerospace Congress
Head of the strategic project Digital Industrial Technologies - i.DIT (part of Priority 2030 Program) Aleksandr Makaruk participated in the 5th Eurasian Aerospace Congress (EAC). The event took place on July 24 in Moscow.
The Eurasian Aerospace Congress is the largest industry business forum supported by the Russian government. Over 600 representatives of universities, research institutes and enterprises discussed technical and organizational goals facing the aircraft industry at the anniversary event.
The plenary session was opened by Denis Kravchenko, First Deputy Chairman of the State Duma Committee on Economic Policy. The program included speeches by Oleg Bocharov, Deputy Minister of Industry and Trade, Andrey Dutov, Director General of the Federal State Budgetary Institution "National Research Center "N.E. Zhukovsky Institute", Sergey Krikalyov, Executive Director for Manned Space Programs of Roscosmos State Corporation. Dmitry Livanov, Rector of the Moscow Institute of Physics and Technology (MIPT), spoke about interdisciplinary training and attracting personnel to the aviation industry.
Alexander Makaruk, head of the i.DIT strategic project (part of Priority 2030 Program) of INRTU, noted that the university successfully cooperates with industry enterprises, which are members of the United Aircraft Corporation (UAC) on technical projects and specialist training: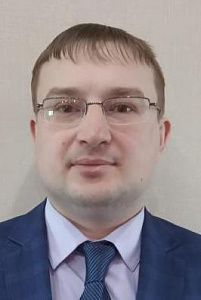 "We receive about ten offers per each graduate, which indicate a shortage of personnel in the aviation industry. So, in order to achieve the goals of the complex program of development by 2030, it is necessary to increase the training of specialists today, paying special attention to mastering practical skills. Our students have internship programs at enterprises in Irkutsk, Komsomolsk-on-Amur, Novosibirsk, Ulyanovsk and other cities. Best students sign contracts with companies in senior years and get hired upon graduation.
Besides, we involve students in R&D which is our partner companies interest. Having mastered modern technologies, students become more competitive in the labor market.
We make sure that young specialists, INRTU graduates, feel comfortable at work. For example, airlines are now ready to support new employees with incentive rewards."
According to Aleksandr Makaruk, the key topics of the conference "Urgent Issues of Long-Term Development of the Domestic Aircraft Industry" were improvement of aircraft reliability and growth of civil aircraft construction. This part of the conference was supervised by Sergey Korotkov, Deputy General Director of UAC. Aleksandr also noted:
"Additions to the Russian Aviation Development Strategy until 2050 were announced and one of the most significant proposals was from Denis Kononchuk, First Deputy Director General of "RT-TEKHPRIEMKA", who suggested considering universities as manufacturers of aircraft components."
Aleksandr also attended the conference "Integration of unmanned aviation systems (UAS) into the common airspace: Demand, Technical Solutions, and Regulation". At the meeting, synchronization of orders and production capacities were discussed. Representatives of oil and gas and forestry companies showed the greatest interest in unmanned systems. He said:
"INRTU is ready to take part in the development of unmanned aviation in conditions of import substitution. For this purpose, we intend to open a research and production center in the region. Our university will create unmanned systems and the Irkutsk branch of Moscow State Technical University of Civil Aviation will train operators to control the devices."