"Fashion and Health" Taijiquan Short Video of Gen Z Contest
We welcome all Gen Z Taijiquan practitioners, Taijiquan enthusiasts, short video creators, self-media bloggers, etc., from around the world to participate and submit short videos focused on beautiful scenery, Kung Fu, or wonderful stories of the spread of Taijiquan culture among Gen Z. We aim to help Gen Z better understand the essence and the charm of Tai Chi culture to develop the fine traditional Chinese culture, deepen exchanges and mutual learning, and spread Tai Chi culture worldwide.
Organizers: Henan Polytechnic University, Henan International Communication Center (HICC), Information Office of Jiaozuo Municipal People's Government, Jiaozuo Municipal Bureau of Culture, Radio, Television and Tourism
The activity is divided into four stages: launch, collection, evaluation, and award presentation. The evaluation experts and the judging panel will be set up to select the works. The members will be composed of Taijiquan inheritors, media experts, etc.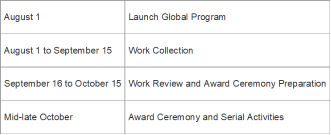 Awards and Prizes: This activity sets up awards such as the Star of Tai Chi Prize, Tai Chi Kung Fu Prize, Tai Chi Cloud Hands (Yunshou) Prize, Tai Chi Creative Prize, Tai Chi Ingenuity Prize, Tai Chi Popularity Prize, Tai Chi Excellent Work Prize, and Excellent Organization Prize, with relevant rights and interests; winners will be invited to attend the awarding activities of the competition.
For more details please contact INRTU International Office
+7 (3952) 405-200, +79086609773 (WhatsApp, Telegram, Viber)
E-mail: mobility@ex.istu.edu
International Office, room - И-303б.