Visit of the world-famous expert Martin Hinoul
An authoritative expert, technology entrepreneur and popular writer Martin Hinoul visited INRTU. The business manager of the Technology Transfer Center, KU Leuven (Belgium) shared with students and teaching staff his personal experience in creating one of the largest innovation clusters in Europe, Leuven-Eindhoven-Aachen.
While opening the meeting, Dmitry Savkin, Vice-Rector for International Affairs of INRTU, underlined that LU Leuven is a good partner of Irkutsk National Research Technical University and considered to be one of the leaders in innovation area worldwide.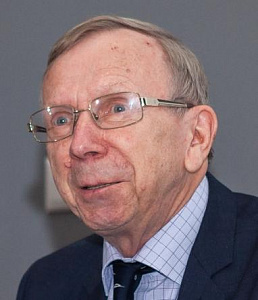 About 80 thousand people are involved in the infrastructure of this university. It is closely cooperates with 7 thousand innovative enterprises. KU Leuven has created a unique model, that «fused"research and innovation.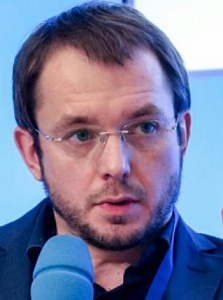 Denis Kovalevich
Technology entrepreneur, founder of the first startup studio in Russia «TechnoSpark», additionally said that Martin Hinoul actively works, travels and writes at his age of 82.
«He's dedicated almost 20 years to engineering. In the 1970s, he was engaged in the creation of crucial telecommunication engineering nodes, was one of the first Europeans who started cooperating with China. The second accomplishment of Martin Hinoul is the development of go-to-American market strategy for Belgian technology companies and backward. His last period can be named an entrepreneurial one. In the late 90s, Martin Hinoul came back to his hometown Leuven and since 1998 has been the main creator of what is now called «Leuven Innovative Miracle».
Now KU Leuven earns about 300 million euros a year — more than all universities in Russia. This is the best technology transfer center in the world. Under the rankings this university is ahead of Oxford, Cambridge and the other world universities», Denis Kovalevich said.
Martin Hinoul shared professional advice with the students of INRTU.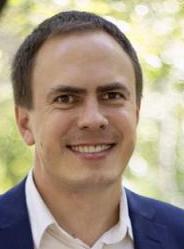 Stepan Bykov
Associate Professor of Baikal Institute BRICS, head of the program «Sustainable Innovative Economics» Stepan Bykov esteems that the lecture of the authoritative expert was very informative:
«In fact, the experience of the Leuven University is an amazing example of what a group of enthusiasts, united by a general idea with strong will are able to do. At the end of the lecture it's suddenly become obvious to me that nothing is impossible.
Yes, a technological breakthrough requires a concentration of serious efforts, but, primarily, this is, not about money and infrastructure. At first, it is certainly a team of adherents and an institutional system. Not people but system must work. And what we need is the right people to build this system, start it and support its work for the future.»
Andrey Savilov, an Associate Professor, Department of Technology and Equipment of Machine-building Production, listened to the lecture with great interest. He is a head of a small innovative company «RIIVI-med», which's been developing the technology for line production of transpedicular screws made of titanium. Although this technology has the resident status of Skolkovo (Biomed cluster) and won the competition of the Innovation Promotion Fund (START-1 program), its development and market entry requires a great effort.
According to Andrey Savilov, the success of Leuven University is about innovators, that are made much of there.
«I was glad for our European colleagues. Professors of the Leuven University are engaged in science, solving urgent technological issues, and hundreds of people help them with it.»
Martin Hinoul visited also the Innovative Projects Exhibition in the Technopark, INRTU.
REFERENCE:
Hinoul Martin Marcel Gertrude is a Leuven University alumnus, has also an MBA degree. He is also a technology entrepreneur, academician and prolific author, PhD in Physics. He has also done his postdoctoral research at Stanford University, Massachusetts Institute of Technology, in the laboratories of Europe, the USA and Japan. Since 1998 he has been a business development manager in the «Leuven Innovation Center «, which is administrated by the KU Leuven Research Center. The Leuven Technology Transfer Center has created more than a hundred of new companies for ten years; some of them have been capitalized at more than $1 billion.
In 2001–2003 Dr. Martin Hinoul served as Chief of Staff for the Flemish Minister for Economy. Being a researcher, he is also an author of a number of well-known articles and books, including «Silicon Valley», «European Economy Knowledge «, "60 years of Transistors", "Making Contacts", "110 Years of the Nobel Prize", "A Bear is Waking up", " Threat of the Dragon — Fiction or Reality».
Dr. Hinoul is a great friend of Russia and a researcher of its practical experience. He assisted the run of Skolkovo projects, the first Russian network of startup studios and the project «5–100».