INRTU is hosting the IV International Festival of the Intellectual competition «Future Leaders of Eurasia»
Irkutsk National Research Technical University is hosting the IV International Festival of the Intellectual competition «Future leaders of Eurasia»
The intellectual competition «Future leaders of Eurasia» will be held online from November, 11 until November 13. Students will have to take a test in English language and one test on student's choice (Mathematics, Physics, Information Technologies, Chemistry or Russian language). 36 semifinalist will take part in a team game to demonstrate leadership skills.
The top prize is scholarship which covers 100% of the tuition for English-taught Bachelor's program at INRTU, including:
— Power Electrical Engineering;
— Sustainable Innovative Economics;
— International Business;
— Journalism and Media Communications;
— Artificial Intelligence and Computer Science;
— Environment Science Engineering.
The 2nd and 3rd place' winners will get 45% and 30% tuition discounts for studying at the same programs.
Last year about 300 students from China, Kazakhstan, Indonesia, Vietnam and Russia participated in the competition. The winner of Future leaders of Eurasia 2019, Dinh Quang Thanh from Vietnam is studying the Russian language Foundation Program now, upon graduation he plans to obtain bachelor's degree in Artificial intelligence.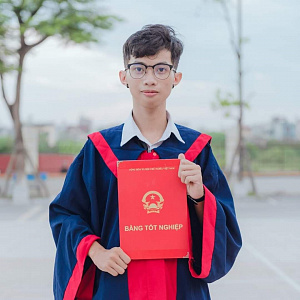 Dinh Quang Thanh
had won scholarship from the Russian Government and showed the best results during the intellectual competition. He also mentioned that he got to know about the competition from his school teacher:
Participation in this challenge helped me to make a decision about my future. I want to study and live in Russia. I'm impressed with the infrastructure of the Irkutsk Technical University, especially the laboratories and computer classes.
I'm planning to participate actively in INRTU academic mobility program and visit as many countries as possible.
I wish all the students who applied for the intellectual competition Future leaders of Eurasia to win and choose INRTU as a study destination.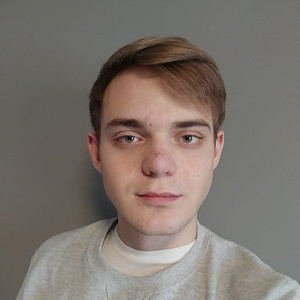 Valery Denisov
Russian winner of Future leaders of Eurasia 2020, Valery Denisov, is now studying Sustainable Innovative Economics at INRTU using his 100% tuition fee voucher.
I like studying at Baikal School of BRICS of Irkutsk Technical University. The professors are always ready to give a helping hand and solve any problems. Here all students are friendly, you can always find a company with common interests.
All of us have our own purposes and ambitions. The University will always support us and give the opportunities for personal growth.
Our University cooperates with Shandong University in China, so I'm planning to go there within academic mobility program.
I wish all the participants to be inventive and creative during the competition. You can't solve all the tasks by yourself, so you should be a good team leader for achieving desirable results.
We invite students of 11th-12th classes to take part in the Intellectual competition «Future leaders of Eurasia» the required level of English language is А2-В1.
You can register for the event by the link before November 8, 2021.