Rector of INRTU Mikhail Korniakov met with Mongolian students sponsored by Mongolrosvetmet
Rector Mikhail Korniakov met with Mongolian students who were sent to study at INRTU by Mongolrosvetmet. The meeting was also attended by Director of the School of Subsurface Resource Management Alexey Shevchenko, Vice Rector for Youth Policy Darya Lobanova, Head of International Affairs Anna Melenteva and students' tutors
In 2020, ten people were admitted to INRTU on sponsored by Mongolrosvetmet programs. Nine Mongolian students are pursuing higher education at the School of Subsurface Resource Management , and another person is studying at the School of High Technologies. They master specialties in mining, geology, geodesy and surveying, as well as chemical technology.
Due to the fact that the first year of study for this group of students coincided with covid restrictions, the students studied remotely. As teachers have noted, students did not have the opportunity to immerse themselves in the Russian-speaking environment, so many have problems with language acquisition and communication in the study groups. Now they are attending additional classes and are trying to close the gap in their subjects.Since all third year students at INRTU have Project Activities on their schedules, tutors are faced with the challenge of getting the Mongolian students to work on their project teams.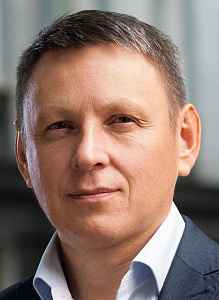 Addressing the students, Mikhail Korniakov noted that in May the INRTU delegation visited "Mongolrostsvetmet" company, which is interested in ensuring that young people receive a quality education:
"Your first step is to learn the Russian language, which will enable you to master subjects related to your future profession at a high level. We are glad that a lot of young people have already been on geological expeditions. We have also tried to involve you in project activities.
If you need help, everyone at the university is ready to support you. Always remember that you are an example for other students from the People's Republic of Mongolia."
This year, according to the rector, the mining industry of Mongolia is celebrating its 100th anniversary. Irkutsk Technical University will congratulate its graduates successfully working in the enterprises of the country. An exhibition, dedicated to training specialists for Mongolia, will be organized at the university.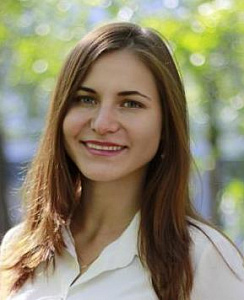 Anna Melenteva, head of the international affairs department, thanked future mining engineer Tselmeg Gantulaga.
"Tselmeg has an amazing knowledge of Russian. He helped create the booklet, and also acted as an interpreter in preparation for INRTU's participation in the Mongolian education exhibition organised at the Russian House.
Thank you to all the students for making the video. The video was shown to graduates who studied at INRTU 20-50 years ago. They saw what great opportunities our university gives to modern children. We hope that you will continue to help us with the feedback so that young people from Mongolia will make a decision to come to INRTU," said Anna Melenteva.
At the meeting, Darya Lobanova, Vice Rector for Youth Policy told about the festival of national cultures "INRTU - Territory of Peace and Harmony" that will be held in November. She invited Mongolian students to take part in the program of the festival, as well as presented opportunities for scientific research and student entrepreneurial activities.