Irkutsk Polytechnic University is the organiser of the National University Boxing League Championship in memory of Zakari Migerov
The opening ceremony of the National University Boxing League Championship took place on October 25 in "Vityaz" wrestling hall in Irkutsk. The organizer of the tournament in memory of seven times RSFSR Champion Zakari Khasanovich Migerov is Irkutsk Polytechnic. Sixty-eight boxers from nine Russian regions took part in the tournament
The competition is taking place under the cooperation agreement between INRTU and Grozny Technical Petroleum University named after Academician M.D. Millionshchikov.
The event opened with the sport anthem of the Irkutsk Polytechnic University. The modern choreography school "Steps" and the ethnic percussion studio "Ethnobit" performed a joint number. Sergey Travnikov, a student of the School of Subsurface Resource Management, hosted the project. Spectators and boxers were entertained by a creative gift from the Krylaty Academy of Choreography and Air Circus Art.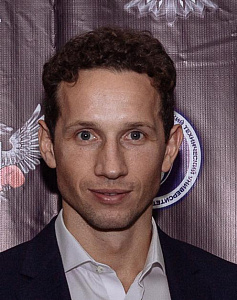 Dmitry Bakaev, executive director of the National Student Boxing League, welcomed the championship participants:
"Starting next year, the championship will be held under the auspices of the Ministry of Sport of the Russian Federation.
We express our gratitude to Rector of INRTU Mikhail Korniakov for the organisation of the large-scale tournament, which popularises the achievements of Irkutsk boxer Zakari Khasanovich Migerov. I wish fair fights to the participants. Demonstrate your skills at the highest level".
Dmitry Bakaev also presented letters of thanks from the Rector of Grozny State Oil University Magomed Mintsaev to Alexander Demidov and Pavel Kirik, INRTU coaches, stressing the great contribution of the university's staff to the development of student boxing.

Guest of honour at the sporting event was Madina Khasanovna Rysmyatova, Zachary Migerov's sister. She wished the athletes to have successful fights and shared her memories of her brother.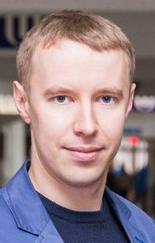 Sergey Anosov, Vice-rector for Campus and Corporate Management of INRTU, congratulated the boxers and invited the juniors to continue their sporting career at Irkutsk Polytechnic University:
"We will be glad to see you as students of Irkutsk Technical University. Our university has established 22 national teams, including a boxing section which is a permanent participant of the Summer University Games.
Starting from this year, the university will allocate RUB 5 million each to hold championships in one of the sports popular among INRTU students."
Juniors of 16-17 years old will compete over three days in different weight categories.
The chairman of INRTU Sports Club, boxing coach of the highest category Alexander Demidov is the deputy chief referee of the tournament.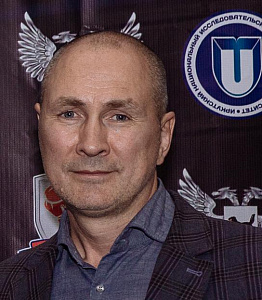 The chairman of INRTU Sports Club, boxing coach of the highest category Alexander Demidov is the deputy chief referee of the tournament.
"Every year the strongest athletes, leaders of large-scale championships perform at the championship. Irkutsk region is represented by 22 people, two of which train in polytechnic boxing club. They are perspective boxers Arsen Grishchenko and Albert Mandalov.
The winners will receive a ticket to the Cup of Russia, which will be held in St. Petersburg in November," said Alexander Demidov.
The closing of the National University Boxing League Championship and the honouring of the winners will take place at "Vityaz" martial arts hall on October 29.

It should be also noted that the Irkutsk Polytechnic University will be co-organiser of the final "Super Series" fights of the National University Boxing League. The competition will take place at the University on December 10.