Amr Mahmoud, a first-year student from Egypt, is a finalist of the International Competition for International Students "Spectacular Charms".
Amr Mahmoud, a freshman of the BS BRICS became a finalist of the International Competition for International Students "Spectacular Charms". The event was held in Nizhny Tagil on December 19. Rector Mikhail Korniakov congratulated the polytechnic student by presenting him with a certificate.
The organizer of the contest is Nizhny Tagil State Socio-Pedagogical Institute. The event is aimed at popularization of Russian language and culture among foreign students. The project is implemented with the grant support of the Ministry of Education of Russia.
More than 400 people fr om 47 countries, including Azerbaijan, Armenia, Afghanistan, Hungary, Zimbabwe, India, Morocco, Sri Lanka, South Africa, Turkey, Kazakhstan, Vietnam and others are interested in the competition.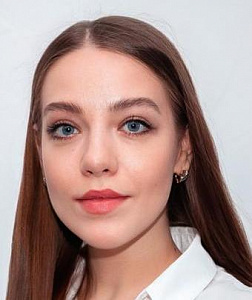 Elena Perelygina, marketing specialist of the Baikal BRICS Institute, prepared Amr Mahmud for the creative tournament. She said that two remote rounds preceded the final:
"First, we prepared a publication for the social network, in which Amr told about the Egyptian city of El Giza. This is wh ere the polytechnic student spent his childhood. El Giza is famous for its complex of three high pyramids and the Great Sphinx sculpture."
Amr Mahmoud represented INRTU successfully at the international competition. Many of the participants have been studying in Russian-language programs for a long time. At BS BRICS our student learns international business in English, he studied Russian only for the first year.
The second round was supposed to prepare an essay about his favorite Russian city. Amr shared his impressions of Kazan. He was impressed with unique architecture of the capital of the Republic of Tatarstan. He studied at the preparatory course of the Kazan National Research Technical University named after A. N. Tupolev, but later he chose INRTU.
In the final of the creative competition 33 people from 19 countries met. They recited poems by Russian poets, reflecting the history of Russian cities and landmarks.
Amr Mahmud presented the jury a poem by the poet Mark Sergeyev "Beloved Irkutsk is the middle of the Earth", which is the anthem of the capital of Inrkutsk region. The experts highly appreciated the artistry, knowledge of the text and articulate diction of the polytechnic student, noting the student with a diploma of the laureate.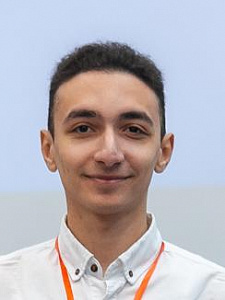 According to Amr, in 2023 he also plans to become a participant of the international tournament:
"Next time I intend to win a prize. I got a lot of help from Elena Perelygina. She taught me the lyrics and put the accents in the right place.
The Egyptian dialect has its own peculiarities in the pronunciation of letters and words. For example, in my native language there is only the letter "B" and no "P."
During the meeting on December 26 Elena Perelygina presented a letter of thanks to Rector Mikhail Korniakov from the organizers of the International Competition "Spectacular Charms".