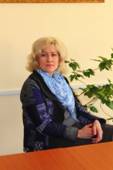 Home
Teaching
Research and Publications
Contact
Home
Degree
Candidate of Sciences (PhD), Sociological Sciences
Education
Education, degrees
1997
Jurisprudence, Moscow University of Consumer Cooperation
Professional Interests
Publications
TO THE QUESTION OF THE ORIGIN AND IMPLEMENTATION OF INTELLECTUAL RIGHTS OF STUDENTS WHO CREATED THE RESULT OF INTELLECTUAL ACTIVITY IN THE PROCESS OF DEVELOPING THE EDUCATIONAL PROGRAM Amosova AV, Stepanenko OG. Eurasian legal journal. 2019. No. 3 (130). pp. 195-197.

INTERNET OF THINGS AS A TOOL FOR DEVELOPMENT OF RUSSIAS DIGITAL ECONOMY Amirova E.F., Voronkova O.Y., Zakirova N.R., Stepanenko O.G., Doguchaeva S.M., Murzagalina G.M. International Journal of Mechanical Engineering and Technology. 2019. V. 10. No. 2. S. 1011-1019.

STUDENTS' INTELLECTUAL RIGHTS FOR INVENTIONS, UTILITY MODELS, INDUSTRIAL DESIGNS CREATED DURING THE TRAINING PROCESS Kornyakov M.V., Stepanenko O.G., Tatarnikov V.G. Academic legal journal. 2018. No. 3 (73). pp. 18-25.

INFLUENCE OF THE NAME OF THE PLACE OF ORIGIN OF THE GOODS AS AN OBJECT OF INTELLECTUAL PROPERTY ON GEOBRANDING Stepanenko O.G. Social competence. 2018. V. 3. No. 3 (9). pp. 6-12.

TRANSITION OF ENTERPRISES OF VARIOUS ORGANIZATIONAL AND LEGAL FORMS OF OWNERSHIP TO ENVIRONMENTALLY ORIENTED PRODUCTION Voronkova O.Yu., Sycheva I.N., Lomova L.A., Seliverstova M.A., Frolova I.I., Stepanenko O.G. International Journal of Mechanical Engineering and Technology. 2018. V. 9. No. 11. S. 1372-1381.
VIRTUAL MODEL OF THE STATE LEGAL POLICY OF THE IRKUTSK REGION Konyukhov V.Yu., Stepanenko O.G., Zimina T.I. Database registration certificate RU 2016620842, 06/22/2016. Application No. 2016620103 dated February 10, 2016.
PRACTICAL DIRECTION OF TISC ACTIVITY Vidyakina O., Stepanenko O. Intellectual property. Industrial property. 2015. No. 6. S. 12-15.