The winner of the Future Academics Olympiad Daria Rudykh received a certificate for a free education at BS BRICS
The results of the Future Academics, English language competition among schoolchildren, were summed up at BC BRICS. The awarding ceremony for the winners of the linguistic competition was held on March 18.

Anna Kireenko, Director of BS BRICS, and Elena Perelygina, Deputy Director for Foreign Affairs of BS BRICS, made presentations on English-language educational programs. The applicants, interested in mathematics, were recommended to draw attention to major in economics. Mechanical engineering and power engineering represent technical majors at the school. Humanities students can study journalism and linguistics.
The classes are held by professors from Hungary, Nigeria, India, Iran, China, and other countries. Communication with foreign professors and students allows students to immerse in the language environment and gain knowledge equal to the level of a good linguistic university. BS BRICS students receive additional education at foreign partner universities.
Natalia Petrova, Deputy Director for Educational Affairs of BS BRICS, said that 167 school students from Irkutsk, the Irkutsk region and the Far East region took part in the Future Academics. 89 participants successfully completed both test and creative task of the competition.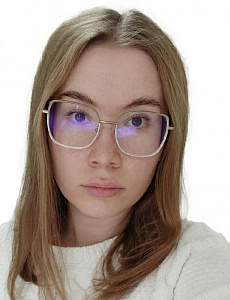 Natalia Petrova informed,
"The participants of the competition demonstrated a high level of the English language proficiency, a copious vocabulary and the use of complex grammatical constructions. The judges also noted the persuasiveness of the opinions and the originality of the ideas. We will invite the finalists to get feedback on their essays soon."
Olga Kumyalova, Senior Teacher at BS BRICS, assistants Svetlana Khalmakshinova and Anastasiya Orlova evaluated the essays. Svetlana Latysheva, Head of Department of Humanities at BS BRICS was the chairman of the jury.
The student from Irkutsk gymnasium № 2 Darya Rudykh is the winner of the Future Academics. She studies English in the gymnasium and on online platforms. Her level of foreign language proficiency is C1.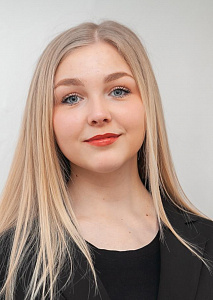 Daria Rudykh said,
"We had a test on grammar and listening skills at the first stage of the competition. The creative task was an interesting opportunity to express our opinion on air pollution. We used graphs about air quality in some Asian countries to write our essays.
Winning the Future Academics gives me a right to study linguistics at BS BRICS for free. I am going to study business competencies and communication skills in a multicultural environment."
Second place went to Zakhar Kurenkov, a student form gymnasium № 14 of Ulan-Ude. Vladislav Golubev from Irkutsk school № 21 won the third place. If the winners of the Olympiad decide to continue their education at BS BRICS, they can get 50% and 40% discount, respectively. All finalists will receive a 15% discount on tuition.
Detailed information about BS BRICS is available on the website. You can ask questions by calling 40-54-40, 40-51-14. E-mail: brics@istu.edu.