The INRTU team, led by the rector, successfully competed in the IV International Slata Marathon
The event was organised by the Irkutsk City Administration, The Group of Slata Companies and BAM Marathons. The main distances were races for 3, 10, 21 and 44 kilometres. Children were offered to run 500 meters as part of the Slata Kids tournament.
The sports project attracted almost three thousand participants. Most runners were from Irkutsk, Angarsk and Usolie-Sibirskoe.
Depending on the distance, the runners were offered to run along Gagarin Avenue and its alleys, Tsesovskaya Bay, Chkalova Street, etc. Each finisher was awarded a medal, and Slata Kids participants were entitled to sweet prizes.
Mikhail Korniakov ran the three kilometres as number 3334. He said that Irkutsk Polytechnics always supports city projects: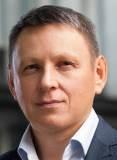 «The marathon is an opportunity to raise interest in sport among the local community. Today our employees came with their families — a friendly team gathered together. For the first time, the INRTU Food Processing Plant and the Planning, Accounting and Audit Department took part in the city's sporting event.»
Ilya Shishkin, a future Oil Engineer, successfully ran the three kilometres to become a silver medallist. Other INRTU students also distinguished themselves in this race, including five-year student Maxim Zaitsev of the Institute of subsurface resources management.
Mikhail Ermolaev, acting chairman of the Students Union Committee, was among the top ten at the maximum distance (42 kilometres). He joined the marathon movement five years ago. He considers the race from the residential complex «Strizhi» to Listvyanka settlement (82 kilometres) in 2020 to be his personal record.
«Today I didn't run for the result, but to support my home university," Mikhail shared his impressions.
The most experienced athlete from Polytechnic University was Valery Salov, professor of the Automation and Control Department, who will soon celebrate his 80th birthday: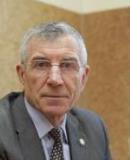 «Running is an important element for everyone's physical development. I am a master of sport in cross-country skiing and I swim. The most important thing in any competition is not to overdo it for the sake of awards, but to closely monitor my health, gradually increasing the load."
The program of the International Slata Marathon included a lottery for valuable prizes and a concert of a popular cover band «Kamchatka FM».