Drummers of "Ethnobit" were awarded by governor
The regional centre hosted sports competitions, folk festivals and performances by creative groups. The main events took place on Youth Island and near the monument to Alexander III.
The evening culminated in the presentation of the Irkutsk Region Governor's Award. The award in the amount of 50 thousand rubles was given to 100 citizens who contributed to the development of science, culture and social patriotic initiatives.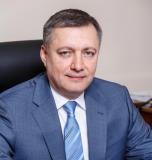 Congratulating the winners, Igor Kobzev, head of the region, emphasised the role of young people in the development of the Angara Region. According to him, young people are involved in almost all processes of the social sphere, economy, ecology, culture and sports.
Four representatives of Polytech's «Ethnobit» were awarded the Prize in the creative category. These are students Elena Sukhanova, Yegor Petruchenya, Ekaterina Bondarenko and Maria Ikhiritova, director of the Centre for Cultural and Educational Work. They defended the honour of the university at the Student Spring festival in Samara, at the St. Petersburg competition «Drum Wave» and impressed the jury with their creative video presentations.
Elena Sukhanova is a future cadastral engineer, she joined Etnobit three years ago. She admits that the value of winning increases when one remembers how much effort and energy was invested in the events, especially in preparing for the anniversary of «Student Spring Festival»: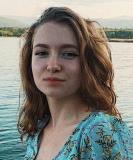 «Playing the drums is a real exchange of energy with the audience and getting out of my comfort zone. That's what makes me happy».
Artistic director of Ethnobit Natalia Vlasevskaya received the «Youth» badge of honour, established by the regional ministry for youth policy:
«I am very lucky with the team and the students. This badge is the result of our joint quality work».
«Ethnobit» presented several numbers to the guests of the festival in honour of the Youth Day. Soon the studio will perform at the INRTU graduation ceremony. After the summer holidays, the drummers will meet at the creative change of the Polytechnic camp. The immediate tasks of the new season are to prepare for Knowledge Day celebrations and concerts for first-year students.
It should be added that as part of the festival, there was a «Young People's Area» platform that brought together four universities in Irkutsk. The city residents were interested in the events prepared by INRTU's Youth Policy Department and Trade Union Committee. According to the deputy head of the department Ivan Mankov, the Student Media Centre arranged a free summer photo session, participants of «Quantum» held master classes in 3D-printing.