The environmental campaign "Recycle properly!" was organised at INRTU
Olga Belska has been working on environmental issues for many years: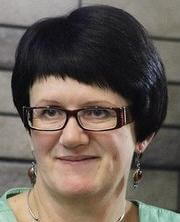 «Our university is one of the first to install 27 special containers for paper, plastic, glass and unsorted waste. Nearby you can see annotations describing how to properly sort waste, why you should do it. The students and I did a journalistic investigation to find out that the polytechnics often use the bins inappropriately.»
The event was supported by Rector Mikhail Kornyakov: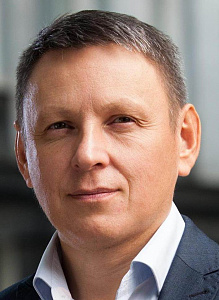 «For three years, INRTU has participated in the UI GreenMetric global ranking of environmental sustainability of universities. In December, the university took 225th place in the overall ranking, rising by 164 points compared to 2020.
Many thanks to the organisers of the 'Recycle properly! Thanks to initiatives like this, our university will become more environmentally friendly»
Natalya Yeremeeva, head of the «Give Life to the Planet» charity fund, joined the project. Natalya Yeremeeva conducted a quiz,the students were asked to guess the area of which European country all landfills in Russia are comparable to, as well as to answer other interesting questions.
Anastasia Skosyrskaya, commander of the environmental tribe «Taiga» said that the polytechnic's environmentalists organise different actions every year:
«Our planet needs support and care for its resources. If each of us uses the special containers for paper, plastic and glass properly, we can reduce the ecological footprint of the university. By starting small, a good result can be achieved.
Future journalist Anna Kostrova read her poem in which she appealed to polytechnics to collect and dispose of waste correctly.
The students learnt that every year between 35 and 40 million tonnes of household waste is produced in Russia, and more than 27 trees are turned into toilet paper. About 250 million plastic and plastic products end up in the world's oceans. Waste causes the death of marine life who mistake it for food.
Summing up the project, Olga Belska thanked the university administration for their commitment to greening the university:
«Let's think together about the future by taking simple actions. Undoubtedly, a modern human is not capable of giving up all the 'goods of civilisation'. But you can still develop the right habits — turning off the water and light on time, sorting your rubbish. A friendly attitude towards the environment will help improve the environmental situation.