The Department of Advertising and Journalism at INRTU held a regional conference for international students titled "The Problems of Youth in the XXI Century"
A regional scientific-practical conference "Youth Issues of the XXI Century" took place at INRTU on May 5
Students of Irkutsk Technical University, East-Siberian Institute of the Russian Interior Ministry and Irkutsk State University of Railway Transport expressed their interest in the project.
The event was organized by the Department of Advertising and Journalism of INRTU, headed by Yulia Vairach.
At the forum speakers discussed the role of culture of speech in the technical university, life values of Chinese students, the conflict of generations, patriotic education in high schools of China. Participants also considered the methods of eliminating the aggression of the audience during the discussion, defined the place of man in the world of modern technology.
In addition, students devoted work to gender equality, made a portrait of an ideal young professional.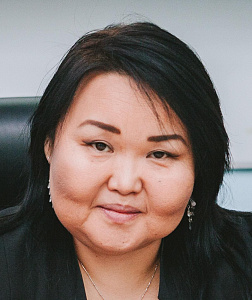 According to Larisa Erbaeva, senior lecturer of the Department of Advertising and Journalism, earlier the project was implemented under the name "I can't stay silent":
"We do not limit the guys in the choice of topics. Every year students present interesting works covering different spheres of life.
More than 20 contestants performed within the framework of the jubilee conference. The project is intended to involve international students in research activities, as well as facilitates the adaptation of children in the Russian higher education institution".
The panel of experts, made up of department staff, highly appreciated the students' reports. First place was awarded to Sukma Ario Afik, a first-year student from Indonesia. The student studies international business at INRTU. At the conference, he talked about how to overcome communication barriers in communicating with representatives of different nationalities.
Aikhan Khanlarov Mubariz oglu, a student of East Siberian Institute of the Ministry of Internal Affairs of Russia, became the silver medalist with a report on philosophical theme "Immortality is the purpose of human life".
Peng Bo, a sophomore at the Institute of Architecture, Construction and Design of INRTU, from China, in his research paper discussed the advantages of studying abroad. Peng Bo's report aroused the interest of experts and spectators, the student took third place.
The best articles of the conference will be published in the university periodical.