More than 700 INRTU freshmen were initiated into students
The event was opened with a performance by the «Ethnobit» ethnic percussion studio.
Mikhail Ermolaev, Acting Chairman of the Student's Trade Union Committee, welcomed the INRTU first-year students: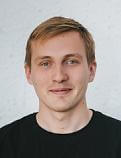 «We are pleased to accept you into our large and friendly INRTU family. The members of the Student's Trade Union Committee have prepared a rich program for you in order to have a good time and get a charge of positive emotions».
The first-year students were also congratulated by the representatives of INRTU Schools and departments. According to Ekaterina Samarkina, Director of the School of Power Engineering , this is a great opportunity to get to know better their groupmates. She wished the students to communicate with interesting people, do creative work, sports and science.
Snezhana Alferova, a future builder, entered the INRTU following the example of her brother who works as a mechanic, and sister, an occupational safety engineer. She noted the good level of organization of the event and the creativity of senior students.
«Dedication left a bright impression, with new ideas and thoughts I will attend classes. I will also join the Student's Trade Union Committee», - shared her impressions and plans Snezhana Alferova.
The end of the event was on the central square in front of the main building of INRTU. The first-year students and the folk vocal ensemble «Sing, Friend!» sang the INRTU anthem.