Mongolian students of INRTU took part in the International reforestation campaign on Olkhon
Mongolian students fr om INRTU participated in the 10th International Reforestation Camp "Plant a Tree - Give Life to the Planet". On September 21-24, volunteers planted pine trees on the territory of Baikal National Park. During the autumn campaign Russian and foreign volunteers planted 6200 young trees on Olkhon Island.
The eco campaign is organized by the charity foundation "Give Life to the Planet" headed by Natalia Yeremeeva. Since 2012, urban reforestation events and field camps have been organized in the region. Volunteers have already planted 200 thousand trees on an area of 65 hectares.
In Autumn 2023, activists from Novosibirsk, Perm, Sochi, Ulan-Ude arrived to Olkhon. Students from Kazakhstan, India and Switzerland joined those from Irkutsk. The area covered 1.4 hectares - the territory of the island forestry and the Baikal coast (Kharantsy village).
The Anniversary campaign was supported by five Mongolian students from INRTU - four mining engineers and a specialist in advertising and public relations. They went together with Stephania Kirillova, Deputy Director of the INRTU Center for International Services.
Biambusuren Bayartseren and Tselmeg Gantulga, target students of Mongolrosvetmet, participated in the project.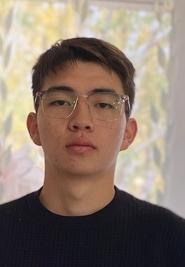 "We have been told that the territories affected by fires and the coast of Baikal were chosen for planting pine trees. We were glad to join the campaign, believing that teamwork is crucial for saving the planet. While on Olkhon, we admired the Siberian nature and got acquainted with amazingly kind people. Now we have friends from Ulan-Ude, Indian cities and Kazakhstan," Tselmeg Gantulga shared his impressions.
The student is interested in eco projects and is ready to participate in new activities:
"At the university I am studying to be a miner and I know that my future work requires efforts to preserve nature. We should already think about the land wh ere our descendants will live. That is why I intend to participate in eco actions".
On September 22, a commemorative tree "Nairamdal", which means "friendship", was planted as part of the Russian-Mongolian project.
On October 5, the "Plant a Tree - Give Life to the Planet" campaign is to be held in Ulaanbaatar National Park. One hundred young trees will become a part of the new Friendship Alley, including "Baikal" tree in honor of Russia. Mongolian activists of youth associations and school students, as well as volunteers from 25 Russian universities will take part in planting trees. The campaign will be held by the Office of Rossotrudnichestvo in Mongolia as part of the program "A Billion Trees".
Photo by Stephania Kirillova