Meet INRTU tutors
The Baikal School of BRICS has a special department that deals with the comprehensive development of foreign students.
Who are we and what do we do?
Tutors* is a service of the Department of Humanities of the Baikal School of BRICS , which helps Chinese students in organizing an individual learning strategy, provides educational and methodological support for the educational process and provides professional and friendly support to students throughout the year.
*Tutor (from the Latin word "tutor" - protector, guardian) - a teacher, mentor.
We have a wide range of responsibilities: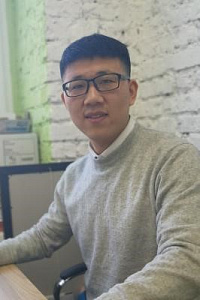 Wang Hao
Chinese teacher. Translator for Chinese students.
• We provide educational support
We help students to learn Russian and English, which are the languages of the main programs. We connect students and teachers, constantly maintaining communication between them. We help improve academic performance or maintain the grades of outstanding students. We increase their self-confidence so that everyone can overcome the difficulties on the path to knowledge.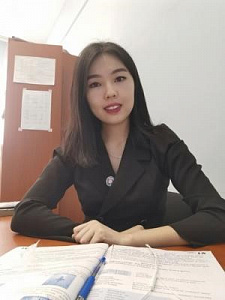 Svetlana Khalmakshinova
English teacher for Chinese students. Chinese translator.
• We organize events and out of school activities
We create opportunities for foreigners to express themselves by assisting them in various events, seminars, meetings and projects. We develop their leadership qualities, communication skills and teamwork skills. We organize various trips and throw events for our students.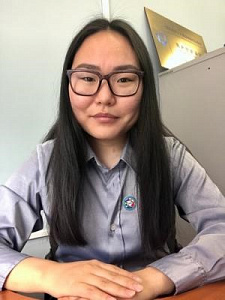 Balzhima Turtueva
Teacher of Russian as a foreign language. Chinese translator. Supervises educational issues of Chinese students.
• We help students adapt to a new social environment
We help international students overcome cultural and language barriers and successfully adapt to a new environment. With our help, students get accustomed to the university and become an important part of university life. Our students participate in various clubs, mainly sports, wh ere they take winning place. They also take part in creative competitions in photography and video filming.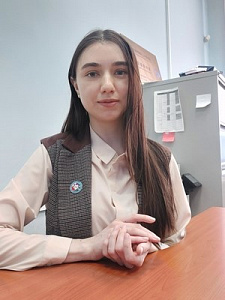 Anastasiia Orlova
Teacher of Russian as a foreign language. English teacher for Chinese students. Chinese translator.
Our Graduates 2023
2023 was full of achievements and hard work of the students. We are especially proud of our graduates, who have become an indispensable part of the Baikal School of BRICS and have made a special contribution to the history of the university. More than 100 graduates, most of whom came from Shandong Province, have completed their studies at Baikal School of BRICS in various English-taught programs. Students demonstrated not only brilliant academic results (17graduations with honors), but also took an active part in campus life and social events of IRNTU.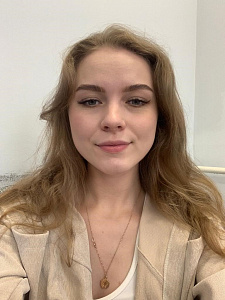 Daria Khmelevskih
Assists Chinese students in migration and medical issues.
We admire our students, their achievements and projects. Thus, as part of the course of project activities, students showed extraordinary diligence and, together with tutors, taught Chinese to fifth and ninth grade pupils of the Secondary School No. 19 in Irkutsk. The Chinese students who participated in the project have become local celebrities. The pupils were looking forward to classes with native speakers and were involved in the work from the beginning. The project was held by 4th year students. According to the pupils, they remember and especially liked such people as Bian Yufei, Zhu Yuanhui, Yang Shuwen, Meng Guoli, Guo Chenyang and Yan Yu. For the Chinese students themselves, this project has become a useful experience of communicating with pupils in Russian.
For us tutors, there is nothing better than seeing students reaching their potential and successfully overcoming obstacles. Our role is to be reliable partners and mentors on the way to knowledge, progress and development. We are proud to accompany students in their self-improvement and help them to create the future they dream of.