INRTU students are interested in participating in the Innovation Promotion Fund «UMNIK» program
The presentation of the Innovation Promotion Fund «UMNIK» program was held at INRTU «Boiling Point» on October, 12. INRTU students learned how to successfully prepare an application for the contest in order to win 500 thousand rubles for the development of their own projects.
Irina Chelpanova, acting vice-rector for youth policy at INRTU, started the meeting by welcoming young innovators. She said that this year INRTU received a grant to create an «Entrepreneurial Boiling Point» in the ANPO «NTI Platform» contest: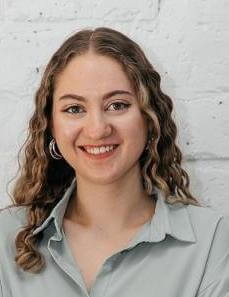 «This space will improve entrepreneurial competencies, it will help to choose the direction of the future business and increase the registration of student startups.
«UMNIK» is one of the tools to support future businessmen developing creative projects. The winners will receive 500 thousand rubles.
Every year INRTU students become the leaders of the program. I wish you good luck; don't miss the chance to gain valuable experience».
«My Business» Center is the regional coordinator of the «UMNIK» program. Pavel Rumyantsev, an employee of the center and INRTU graduate, told INRTU students how to apply in order to attract the experts attention:
«In terms of structure, the application should be concise and logical. This will allow the organizers to understand the key idea of your project.
I recommend placing especially important information in the first sentence and not using a lot of scientific terminology. The startup should also contain a creative, non-standard solution to an issue and have a commercial perspective.
«UMNIK» is an opportunity for students to qualify for winning the «Start» program» which has grant support of 4 million rubles».
Igor Kaloshin, head of the research department of INRTU, offered his help with applying for the grant competition.
Innovators of 18-30 years old who develop projects in one of the directions are invited to participate in «UMNIK». Experts are interested in the initiatives connected with digital technologies, new materials and chemical technologies, resource-saving power engineering. They will highly evaluate the startups on biotechnologies, medicine and health saving technologies, development of new devices or intellectual production technologies.
In the spring of this year INRTU students became the winners of the young scientific-innovative contest «UMNIC». They develop projects in the field of digital and chemical technologies in the interests of «En+ Group». They also have project in the medical area.
Please, follow the link to apply for the «UMNIK» contest till November 20, 2022. To get a consultation on issues related to participation, please contact the regional representative of the Innovation Promotion Fund in the Irkutsk region «My Business Center».
Contacts: Pavel Rumyantsev, tel. +7 (3952) 202-102 (ext. 159), rumiantsev@fondirk.ru