INRTU freshmen were initiated into students
On September 23 and 24 INRTU held a traditional initiation into students. Freshmen met each other, learned interesting facts about the university, took part in intellectual and creative competitions. The event was organized by the team of the Students' Trade Union.
Representatives of the institutes' directorates congratulated freshmen on the beginning of their studenthood. Anna Kireenko, Director of the Baikal School of BRICS, noted that today the labor market needs initiative young people. The teachers' role is to discover talents and help young people adapt to the grown-up life.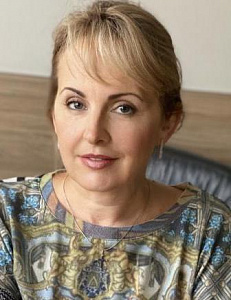 "Keep in mind that the biggest obstacle in your studies is not difficult subjects, but lack of self-discipline and loss of motivation.
Go forward and never give up!", - Anna Kireenko addressed the audience.
Elena Ivanova, Head of the Students' Trade Union Committee, wished INRTU students to remember the initiation as one of the brightest days of student life: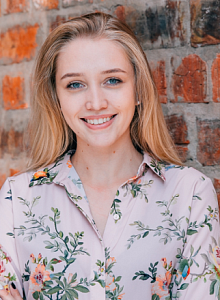 "Have a hundred percent fun and good time. It is possible that today you will meet your future friends and become a big and friendly INRTU family".
For five hours students have been passing tests on wit, agility and teamwork. They took credits in fun form, played team building games, searched for buildings on the campus map, lined up in hermetic shapes and even learned how to control giant tennis rackets.
According to future architect restorer Diana Maslova, the dedication turned out to be interesting and atmospheric. She was especially impressed with the bonding games invented by the undergraduate instructors.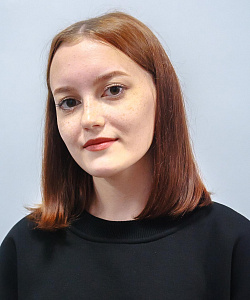 "It really helped to get closer to the community and to get through the challenges easier. The most memorable contest was when we came up with a fun outfit for a team member. During the initiation we were divided into teams where everyone was a complete stranger to each other. The creative stages gradually brought us together, everyone was able to reveal themselves in one way or another. I am grateful to INRTU for the opportunity to get to know so many great people.
During the initiation we explored INRTU building, as they say, "up and down". I think that now I will never get lost in the university and will be able to get to the right place on the first try", - Diana shares her impressions.
Ilya Prilukov, a student of the School of Aircraft Machine Building and Transport, had time to recharge himself with some positive energy over the weekend. According to him, he met plenty of active, bright and cheerful people among the freshmen:
"We worked together on tasks, for example, memorizing text or guessing words while listening to music using headphones. In general, we had a great time".
Ilya graduated from Irkutsk school No. 11. Since childhood he was fond of robotics, so he enrolled in School of Aircraft Machine Building and Transport. As he says, during the first month of his studies he managed to make friends with his groupmates and became so enthusiastic about his future specialty that he is already thinking about a master's degree. The student also plans to enroll in sports sections to spend his free time with benefit.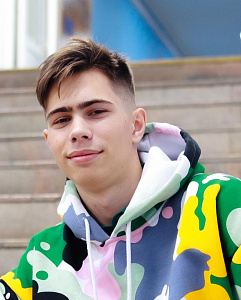 "At school I attended the swimming pool, received the third adult category in swimming, played backyard hockey. Now I want to continue swimming lessons and learn to play hockey with a ball", - Ilya Prilukov shares his plans.
At the very beginning of the academic year, the Students' Trade Union organized a series of tours for the first-year students. They visited 20 locations, including co-working, library, Career Center, Technopark and stadium. You can follow the projects of the Students' Trade Union in the VK-group "Voice of INRTU".
Photo by Arseniy Chekmaryov