Almost 500 of the most athletic Polytechnic students competed for the Freshers' Cup
The most athletic freshmen were awarded at INRTU on October 26 . Nearly 500 students competed in 10 popular sports in the Freshers' Cup tournament
The University Sports Club, led by Alexander Demidov, is the organiser of this project. The event allows coaches to spot talented athletes, to sel ect the best ones for the main or reserve squads of the polytechnic teams.
"Freshman Cup" started on September 26 with powersports.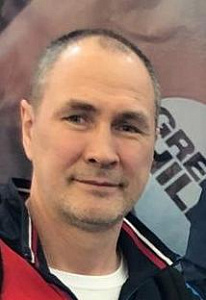 At the awarding ceremony, Alexander Demidov noted that a serious rivalry took place in each tournament:
"INRTU welcomed active and athletic freshmen, who supported a traditional event for the university. Every year we expand the competition programme; more and more students show an interest in the Cup.
During the academic year many interesting tournaments will be organised, including the Student Campus Spartakiade, the Sports Club Championship, as well as the INRTU Sports Cup, where the competition will be held between the schools."
Alexander Demidov thanked activists of the PPS Sports Committee, which is headed by future subsoil user Artyom Kuzmin, for their assistance in implementing sports projects.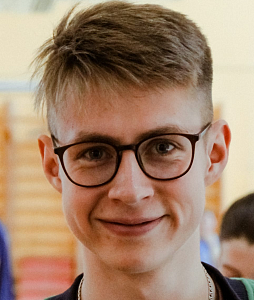 "I congratulate all the winners of the Cup. You made the right choice when you entered INRTU - the most athletic university in the region. I am sure that the leaders of the tournament will become university sports ambassadors, promoting a healthy lifestyle at INRTU. You can follow cool promotions and challenges in our VK group," Artyom Kuzmin addressed to the freshmen.
The ceremony continued with awards for individual achievements. Winners were chosen in individual championships in table tennis, chess, athletics, track and field, badminton and orienteering. The strongest freshmen in weight lifting, arm wrestling and powerlifting were named.
Aleksandr Prokhorov, a student of the School of Subsurface Resource Management, became the best track and field athlete of the Freshers' Cup. The Polytechnic student is also a silver medallist of the Irkutsk region Championship in cross-country.
This year undergraduate students also took an active part in the Cup. For example, Tamzhid Babutsyngueva fr om the School of Information Technology and Data Science was in the lead among girls chess players.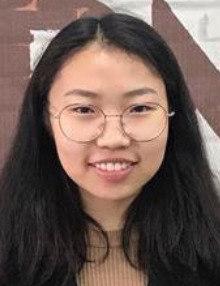 "I've been playing for about 15 years. I got interested in chess at school in the village of Mogoytui in the Trans-Baikal Territory. I enjoyed travelling from our small village to town competitions. As a student I decided to continue playing chess, I am a member of the national team of INRTU. I also teach young chess players at the 'Phenomenon' school," Tamzhid said.
There was a serious battle for the Cup in team sports as well, including streetball, volleyball and mini-football.
The best volleyball players were the future subsoil use specialists. Female students from the School of Economics, Management and Law won in girls' volleyball. In streetball, the winners were freshmen of the School of Power Engineering.
Boys from the School of Aircraft Construction, Mechanical Engineering and Transport were in the lead in mini-football, and girls from the Institute of Architecture, Construction and Design demonstrated excellent results.