The renovated building of the Baikal School of BRICS was opened in INRTU
On February 24, the Irkutsk Polytechnic University hosted the opening of the academic building of the Baikal School of BRICS (BS BRICS). At the solemn ceremony, students and teachers were congratulated by the Governor of the Angara region Igor Kobzev.
BS BRICS is a new educational greenfield of Irkutsk Polytechnic University, created in September 2017. It unites students and undergraduates from 33 countries of the world, including Russia, India, China, Brazil. Training at the Institute is conducted according to nine educational programs. Lectures are given by 22 professors from Russia, the USA, Iran, Australia, India, Vietnam, Hungary, Nigeria and China. In 2021, BS BRICS prepared the first 16 graduates of the Master's degree.
As the Governor Igor Kobzev noted, the opening of the institute's building is an important part of history, including for the Irkutsk region. Today, more than 500 people are studying at BS BRICS under international programs. Specialists who will receive education here will find application of knowledge in all sectors of the economy. Studying at the INRTU is an opportunity to prove yourself at the international level. This is very important because Russia is getting involved in the global economy.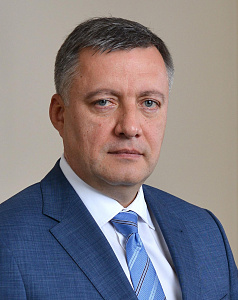 "The involvement of young specialists in the future of science is very important and in demand. We see your competitiveness in front of other universities of the world education system. We will make every effort to increase the number of graduates by several times," the head of the region addressed the Polytechnic students.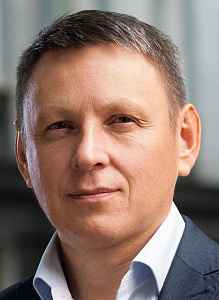 The rector of INRTU Mikhail Kornyakov called the opening of the renovated building a significant event in the life of the university. According to him, since the 1930s, radio broadcasting has been conducted from here to the entire territory of the Irkutsk region. In 1956, the building was transferred to the ownership of the university, in the 1990s it housed a House of everyday life. However, later historical justice was restored. In 2019, the Polytechnic University spent more than 100 million rubles on the purchase of the building and its equipment.
"The Baikal School of BRICS is the ancestor of the appearance at the university and the development of English-language programs for students in the Angara region. The programs that have arisen at this institute are transferred to other departments of the university. I congratulate you. I wish you success, good studies and further global results," the rector admonished the students.