More than 400 students from 22 countries have chosen INRTU in 2022
The most popular programs are Bachelor's degree programs of Baikal School of BRICS and Russian language courses, according to Anna Melentieva, Acting Head of International Affairs Department
The admission campaign for foreign students will continue until the end of September. Currently about 400 students have already enrolled into INRTU, degree and non-degree programs. 180 citizens of countries outside the former Soviet Union have chosen INRTU including Russian language courses. These are students from Middle East (Algeria, Egypt, Yemen, Syria), Latin America (Cuba and Ecuador), Asia (China, Vietnam, Indonesia) and other countries.
INRTU also attracts applicants from such African countries as Benin, Zimbabwe, Cote d'Ivoire, Cameroon, Kenya, Congo, Democratic Republic of Congo, Nigeria, Ethiopia and South Sudan. About 100 Africans have enrolled to degree programs and more than 100 African students study Russian language. Chinese students continue to be interested in Russian higher education. In total, there are more than 300 students from China studying at INRTU, including those who entered the university previous years.
INRTU is still popular among applicants from CIS countries.For example, 92 Uzbek, 55 Tajik, 10 Kazakh and 40 Kyrgyz students will start their degree programs from the beginning of September.
Citizens of far abroad countries are interested in educational programs such as oil and gas engineering, power engineering, design and architecture, economics, management and journalism. Applicants from CIS countries prefer educational programs related to mining, construction, information technology, aircraft engineering, mechatronics and robotics, technology of transport processes. The most popular English-taught programs are International Business and Artificial Intelligence and Computer Science.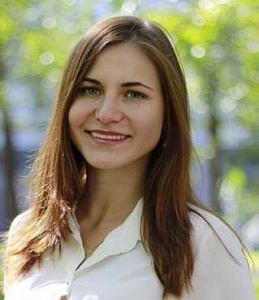 «When choosing INRTU foreigners pay attention to the quality of education and additional opportunities offered by the university. These are tuition discounts (up to 80%) on English-taught programs; the amount depends on the results of entrance exams. First-year students can improve their Russian language with a free 4-month Russian language course..
Academic exchange programs also attract applicants. International students are provided with high comfort dormitory with double and single placement. INRTU organize for foreign students walking tours of Irkutsk, ethnographical museum «Taltsy» and Listvyanka, hikes to rock cliff Vityaz, ice crossing on lake Baikal .
Enrollment on foundation program has become perennial since the new academic year. The 10-month course of Russian language starts in October and November, 6-month course starts in December, February and March. 4-month course starts in May.
By the way, foreigners can study at Russian universities without cost by winning a scholarship from the Government of Russian Federation. This year we have a record number of 38 foreign students who got governmental scholarship to study at INRTU –These are students from Vietnam, Benin, Mongolia, Bolivia, Mali, Georgia, Panama, Jordan, Guinea and other countries,» Anna Melenteva said about the advantages of INRTU.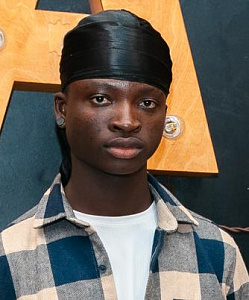 Irie Bi Irie Fabrice arrived in Irkutsk from Cote d'Ivoire in January. In his home country he received an education of a programmer, but after his second year he decided to fulfill his childhood dream to become an architect. In January 2022 he came to Irkutsk and enrolled in preparatory course at INRTU.
Thanks to his professors he understands and speaks Russian language. He successfully entered the School of Architecture, Construction and Design
«Russia is a country of great opportunities. Irkutsk made a good impression. People who live there are friendly and cherish their history, culture and architecture. I am already used to the local cuisine - noodle, pilaf, meat dishes.
I really like the university campus. It's a beautiful, modern space to live and study,» said the African student.
Anna Starchenko and Nikita Nezhensky arrived from Kyrgyzstan two weeks ago. In Kyrgyzstan they took preparatory courses in mathematics, physics and Russian language. They scored over 200 points on results of entrance examinations, this allowed them to enter INRTU.
Anna studies Innovatics, but after a winter session she plans to change toOil and Gas engineering. Nikita has been interested in geology since he was 15, he traveled to different expeditions and industry competitions in Kazakhstan and Russia. That's why he chose the Bachelor's program in Mining.
«During the university admission campaign we were choosing between St. Petersburg, Krasnodar, Tomsk, Irkutsk. INRTU appealed because it offered the highest scholarship and guaranteed employment after graduation. It was not very easy to enter INRTU. The most difficult thing for us was the essay. Nevertheless, we managed. We are happy with our choice. We live in comfortable dormitories with new furniture and refrigerators. We get accustomed to the city. Recently we've been walking along the Angara embankment. We hope to see Baikal soon, to visit local theaters and museums», - students share their impressions.
Anna and Nikita say that they relate their future life with Irkutsk. In the near future, their parents will move to Russia too.