Maria Zaitseva, a second-year student at INRTU, won a silver medal at the Irkutsk Athletics Memorial All-Russian Competition
The competition attracted athletes from the Krasnoyarsk, Transbaikal and Altai regions. In addition, athletes from the republics of Khakassia, Buryatia and other regions of Russia joined the tournament. Participants of the "Irkutsk track and field athletes memorial" were contestants born in 2006 or older who had at least second place in sports.
Athletes competed in running for 100, 200, 400, 800, 1500, 3000, 5000 meters. The 110m and 400m hurdles events were held. Participants also competed in the shot put, long jump, high jump and pole vault.
The sporting events were preceded by an opening ceremony during which organisers honoured outstanding track and field athletes of the Irkutsk Region.
Maria Zaitseva, a future city-builder, managed to win three awards of the large-scale tournament at once. The student took silver in the long jump. The sophomore received a bronze medal in the high jump, breaking the 1.7 metre pole. She also won bronze in the shot put.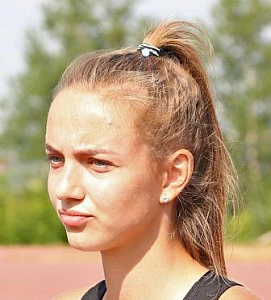 "I am happy with my results at such a prestigious tournament. The start was accompanied by great weather and a fighting spirit. I am currently preparing for the Russian Cup to be held in Adler in September.
I have been involved in athletics since I was a child at the Sibiryak Club in Angarsk. The sporting discipline allows me to successfully combine sports with my university studies", says Maria Zaitseva.
In addition, another student of the School of Architecture, Construction and Design of the INRTU performed in the 'memorial'. Maria Rasputina competed in the pole vault, but due to her injury she did not manage to take the prize.
Maria is a candidate for the Master of Sport of the Russian Federation, she overcame the highest height at the competition in Bryansk, jumping 3.8 metres with a pole vault.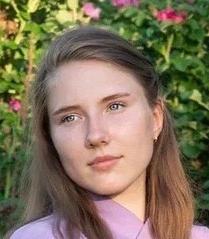 "Previously I did sports aerobics. Then I decided to choose such a difficult discipline as pole vaulting. In this sport, track and field athletes need to be physically fit and mentally tough," said the student.
Мария добавила, что в декабре планирует успешно выступить на областном турнире, а затем отправиться на соревнования Сибирского федерального округа.