INRTU surveyors carried out aerial survey works in the interests of GeoProMining company
In Yakutia, the companies are preparing for the development of gold-mercury ore fields. The first Hapchagai site is located 100 km from the village of Oymyakon and the second 100 km from the Evenki village of Topolinoye, in the valley of the Tompo river. Geologists, geophysicists and geochemists are already working on the Khapchagai and Khokhsolakh sites.
Representatives of the mining companies have asked the Irkutsk engineers to create an accurate topographical base, which will ensure the efficiency of further exploration and drilling.
Alina Kshanovskaya, an engineer at the INRTU Research Unit and deputy head of the Centre for Surveying and Geodetic Innovations, noted that the work was carried out in areas with heterogeneous topography.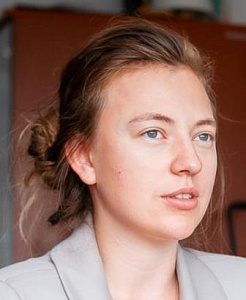 "Modern equipment was used to carry out the work: a GeoScan 101 aircraft and a GeoScan 401 quadcopter. The aircraft, unlike the quadcopter, needs a gentler and wider area to take off and land safely. Meanwhile, the work areas were complicated by mountainous terrain with an altitude difference of 400 m.
We travelled considerable distances in search of take-off and landing sites. This was complicated by the possibility of encountering wild animals and a sharp deterioration in weather conditions," says Alina Krzanowska.
The large area of the territories - about 20 km2 (Hapchagai) and 27 km2 (Khokhsolakh) necessitated the use of an aerial survey complex. The aircraft (GeoScan 101) is equipped with a photo camera and the quadcopter (GeoScan 401) with a laser scanner.
According to the head of the field team, teacher Alexey Tokin, the polytechnics had long been looking for gentle slopes to set up a baseline: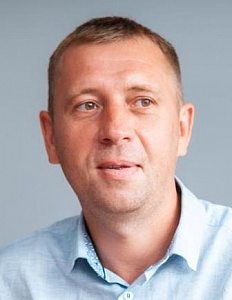 "If an aircraft lands on a steep peak, there is a good chance it will end up in a gorge. When carrying out drone operations, we had to watch the wind speed and direction very carefully.
In our case, an emergency drone landing occurred in mountainous terrain, about eight kilometres from the start line. We went on an expedition to find the drone, which took about 15 hours. The drone was repaired using our own resources in the field together with the students. Considerable help was provided by an experienced all-terrain vehicle driver".
Ivan Asafiev and Ruslan Druz, senior students of the School of Subsoil Use and representatives of the NGO Alidada, took part in the fieldwork. The young people plan to use the results of the expedition to implement scientific projects.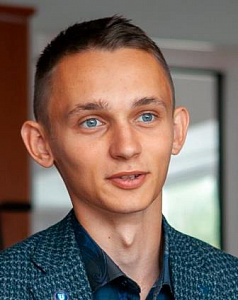 "A work placement in this format is a good opportunity to learn from the professionals. We did the same work as our supervisors.
The data obtained during the trip will allow us to compare two methods - aerial photography and airborne laser scanning," Ruslan Druz shared his impressions.