INRTU students are the winners of the International English Language Olympiad
The second-year students of BS BRICS won the International Online English Language Olympiad among students of technical colleges and universities. INRTU students coped with the assignments on the topic Modern Specialist: What is He Like?
The competition is a joint project of Reshetnev Siberian State University of Science and Technology and Vitebsk State Technological University.
According to the organizers, almost 1800 students from Russia, Belarus, Bolivia and Vietnam took part in the Olympiad. Three students of Irkutsk Technical University, who study English at BS BRICS with the guidance of Natalia Sivtseva, showed excellent results.
Kamilla Gaifulina, who is studying International Business, won the contest. The second place was taken by Donara Kachkova, who is mastering journalism. The third place went to a future power engineer Anna Makarova.
The participants took the tests on grammar and vocabulary, completed listening tasks, formed verbs and nouns, and put words in context. The experts also checked competitors' ability to understand texts and evaluated their speaking skills.
Kamilla Gaifulina considers the Olympiad tasks fascinating: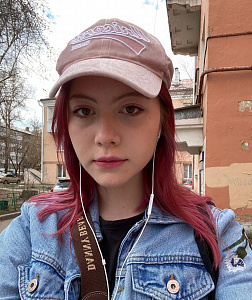 "I remembered the text with interesting word combinations directly related to the topic of employment, work and other concepts close to management. The speaking part was actually related to soft skills, which we analyzed in the human resource management classes".
Kamilla graduated from the linguistic class of Lyceum № 3 in Irkutsk. She chose BS BRICS because she can study in English. Kamilla said,
"When I enrolled in INRTU, I was sure that I could improve my knowledge of English. In addition, there is an opportunity to learn Chinese here. It is a third foreign language for me, as I already know German and English. English-speaking education will give me an advantage in employment, especially in foreign companies."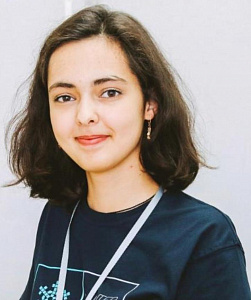 The winner of the third place Anna Makarova talked about the speaking task which included the diagrams and the audio messages. Anna shared her opinion,
"A question was written in the center of the diagram, sub-topics related to education were written around it. Participants had to give their opinion on the topics, record an audio message, and send it via WhatsApp. It was a very unusual task."
Anna Makarova uses English not only in her studies. In March 2023, she was an interpreter for foreign participants of the Winter Urban Planning University.