A master class on 3D printing was held at INRTU
A master class on 3D printing was held at INRTU on February 10. The speaker was the head of the Irkutsk branch of 3DQuality Alena Maltseva. The event was dedicated to the celebration of the Day of Russian Science.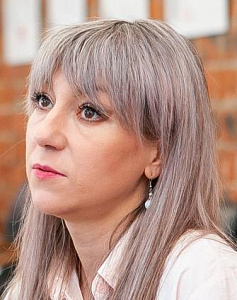 Alyona Maltseva said that the field of 3D modeling is developing rapidly:
"3D printing equipment is in demand among production workers and amateur engineers, so our company develops equipment of different parameters.
We cooperate with Irkutsk Polytechnic University, we conduct interesting interactivity, with a strong connection to future robotics."
At the master class, students were shown a video clip where the 3D printing process is described in stages. The technology involves the creation of a material three-dimensional object based on a computer model. The printers are equipped with software control that uses the data of a computer three-dimensional model for the layered development of a physical object.
First, a digital sample of the future part is created in a 3D editor or CAD program. Development can take several hours or several days, depending on the complexity of the object.
The second stage involves exporting the 3D model to an STL format recognized by modern printers. The STL file is processed by a special slicer program, which translates it into a control G-code for a 3D printer. Then the object is sent to print.
A bobbin with a polymer thread of the desired color should be loaded into the printer. The most popular types of plastic for 3D printing are ABS and PLA. After each layer is printed, the device platform goes down, and this happens throughout the entire printing cycle until the object is ready.
Alexander Khudeev, a first-year student of the School of Architecture, Construction and Design, was the first to test his skills in 3D modeling. The student is mastering the direction of "Industrial and civil construction".
"I carefully scanned the part, cut off the extra elements. I am sure that every modern person must constantly learn something new, keep up with technological development," Alexander said.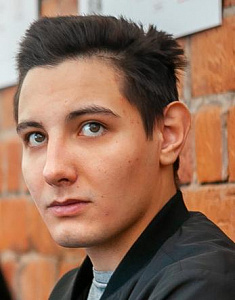 The future journalist Vyacheslav Eremenko actively joined the work of the master class:

"3D printing is an exciting activity. I would like to create different parts on the printer.
The master class proved that it is possible to master this process without special technical knowledge. The first time I managed to convert the object to digital format."