The staff of INRTU Department of Road Transport spoke at the International Conference in Ulan-Ude
The staff of INRTU Department of Automobile Transport headed by Professor Alexandr Fedotov took part in the 116th International Scientific and Technical Conference "Safety of Wheeled Vehicles in Operation". The forum was held on September 12-15 at the East-Siberian State University of Technology and Management (Ulan-Ude).
The conference was organized by the Society of Automotive Engineers (SAE), INRTU and East Siberia State University of Technology and Management. Transportation specialists, university professors and employees of research institutes were invited to participate. More than 30 participants from Bryansk, Ufa, Irkutsk, Kursk, Krasnoyarsk, Moscow and Perm held presentations. Guests from China and Mongolia also showed interest in the international scientific forum.
At the plenary session, Alexandr Fedotov, Head of the Department of Road Transport of INRTU, made a report "Methods of testing of automobile tires". Professor's doctoral students - Oleg Yankov and Dmitry Tikhov-Tinnikov from East Siberia State University of Technology and Management - announced the results of research in the field of motor transport technical condition control.
In addition, Alexander Fedotov headed the section "Features of design, diagnostics, operation and repair of wheeled vehicles in the conditions of Siberia and the Far North". INRTU professor Sergei Krivtsov and graduate students spoke at the session.
On the second day, the participants of the conference visited Ulan-Ude sights, got acquainted with the Mechanical Engineering faculty and student research teams of East Siberia State University of Technology and Management, witnessed tests of automotive equipment. A significant event for young scientists was a seminar on dissertation preparation. Alexander Fedotov moderated the graduate and doctoral students' meeting with famous professors.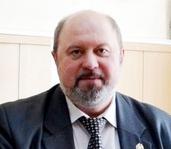 "I invited venerable scientists working in dissertation councils and leading departments to participate in the seminar. They are Artur Rafikovich Asoyan, Andrey Mikhailovich Ivanov, Alexei Alexandrovich Solntsev, Nikolai Vladimirovich Lobov and other specialists. We listened to and commented on the reports of applicants, paying attention to the presentation of research studies and abstracts, methodological, scientific and practical aspects of dissertations.
The workshop, held for the first time within the framework of this conference, allowed young scientists to take a fresh look at their work. Taking into account the comments and suggestions of experts, they will come to the defense efficiently and quickly", - said Alexandr Fedotov.
SAE President Denis Zagarin offered Alexandr Fedotov to head the section on testing of automobile tires. This is due to the fact that INRTU together with JSC "Cordiant" has opened a laboratory for dynamic tire testing equipped with modern machinery.
The professor added that the cultural program of the conference "Safety of Wheeled Vehicles in Operational Conditions" was also productive. In the Rovesnik sports and recreation camp the participants discussed the reports in an informal atmosphere and exchanged contacts for further cooperation.
Photo by Alexander Fedotov