The "PRO Entrepreneurship" program was launched at INRTU
INRTU launched the "PRO Entrepreneurship" program aimed at the development of youth business on April 15.
The project is supervised by Irina Chelpanova, a leading specialist in the field of entrepreneurial activity. According to her, the organizing committee received more than 180 applications, and 70 students survived the competition. Participants were selected in business games, which showed the ability of candidates to negotiate, make decisions and defend their point of view.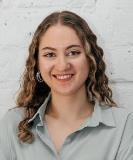 "In December 2021, INRTU conducted monitoring that determined that more than 25 percent of those surveyed wanted to become entrepreneurs, and nearly 2 percent already had businesses. Our program will create a university community of entrepreneurs, and through it there will be projects under the "Startup as a Diploma" program.
We don't provide funding. The main thing students will gain is skills, knowledge and valuable contacts, as well as an awareness of what's right for them personally. In the future, they will be able to start their own business or join a team that creates a business," said Irina.
Mikhail Kornyakov, the rector of INRTU, emphasized that PRO entrepreneurship" is especially relevant in connection with the implementation of the federal program "Priority 2030":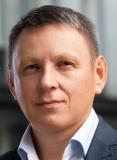 "By 2030, we intend to graduate 50 startups a year. Our common task is to find mechanisms that will help students develop entrepreneurial skills and launch their own businesses by the time they graduate. I wish success to the pioneers of INRTU business!"
The program consists of three parts. The first block, "Self-Determination," is supported by teachers fr om the Easy School educational center. In four months, students will understand the essence of business processes and acquire "flexible" skills to form an entrepreneurial mindset. At the end of the training they will receive a document of additional education to improve their entrepreneurial competencies.
Block "Immersion" is realized together with the center "My Business". At this stage polytechnic students will get acquainted with businessmen of the Angara region, learn how to generate ideas, build a team and attract investments. Block "Business creation" is devoted to search of partners, experts and customers. Both stages will last for two months.
Rick Walker, the founder of the Easy School, spoke at the opening ceremony. He managed to turn a small language school into a nationwide network of educational centers in 20 years. Rick hopes that students will learn to build a new kind of business, wh ere the priority is not only profit, but also creation: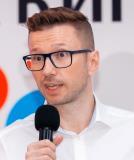 "English was the only thing I knew by the time I graduated. No one was teaching me business. If I had had your opportunities in my youth, Easy School would have developed much faster. So I urge you to take that chance. Entrepreneurship is the basis of society's progress, and I am glad that this sphere is encouraged by the state".
Vyacheslav Kolosov, a future programmer, successfully passed the selection. A third-year student is a developer of a mobile application in one of the large Russian banks. Thanks to the "PRO Entrepreneurship" project, Vyacheslav plans to learn how to work for himself: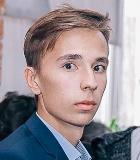 "Making money from a hobby, I dream that it will grow into something bigger. At the moment I am doing tasks on behalf of the bank. Perhaps, after taking a course at INRTU, I will be able to develop my own business".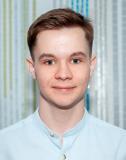 Having graduated from INRTU with a degree in IT, Ivan Stanovikhin intends to found a company that will facilitate routine processes in industrial enterprises with the help of robotization. The main tool will be a special software product. To realize his idea, Ivan needs like-minded people and knowledge of the financial intricacies of business. The student is sure that in the new INRTU project he will be able to organize a team, acquire new competencies, and create software.