Open House Day at INRTU: workshops and experiments
Open House Day was held at Irkutsk Technical university on the 21st of January. According to Natalya Vostrikova, head of the Department of the Central Admission Office, high school students from Irkutsk, Shelekhov and Angarsk expressed interest in the event.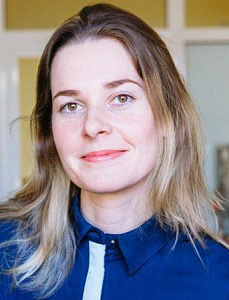 "To help kids learn more about in-demand professions, we organized workshops and meetings with school management, executive assistants and ambassadors from the trade union office,"said Natalia Vostrikova.
In the academic year 2023-2024, INRTU offers 2,862 budget-funded places for applicants. The university is ready to admit most of the students (175 people) to the program "Mining Engineering". The university has 100 budget-funded places for applicants in "Computer Science and Computer Engineering" and "Electrical Power and Electrical Engineering".
The key advantage of the studying at INRTU is high scholarship equal to six thousand rubles a month for all budget-funded students and 12.5 thousand rubles for those who have passed USE for 250-300 points. Rating grant (10 thousand rubles) is provided for activists who show themselves in sports, science, art, social activities. In addition, Polytechnic students can get an additional profession in the Military Training Center, implement ideas during project training.
During their meetings with school management, students learned about education spheres and employment prospects after graduation. Evgeny Antsiferov gave a presentation on School of High Technologies. The division trains specialists in metallurgy, automation and management, chemical technology, food industry and radioelectronics. Graduates are in demand among major employers, including Gazprom Dobycha Irkutsk, INK, and ALROSA. Many qualified specialists will be needed at the polymer plant in Ust-Kut and the anode factory in Taishet, which are under construction.
One of the unusual locations was the department of road construction machines and hydraulic systems. Associate professor Alexander Strelnikov told about the intricacies of training engineers, and a sergeant of a specialized fire department of the State Fire Service of the Irkutsk region, Mikhail Bondarets showed the young children the tools that are used by rescuers. This hydraulic rescue equipment Sprut used during the elimination of accidents, removal of debris, the elimination of natural and man-made disasters.
The interest of schoolchildren has attracted a lesson on sculptural modeling of jewelry. With the help of plasticine and stack the children made shaped models. The authors were imaginative, inspired by floral motifs, stories from computer games and movies.
A real surprise awaited the applicants in the laboratory of the Department of Chemistry and Food Technology named after V.V. Tuturina. Associate Professor Galina Gusakova showed the children how to change the ph-medium with a solution of sodium hydroxide, and thus distinguish between natural and artificial dyes in juice.
Career guidance event ended with a tour of INRTU main building. The students visited sports and assembly halls and co-working rooms. The next Open House Day at INRTU will take place on March 25.