INRTU invited the Mongolian University of Science and Technology to jointly train personnel for the construction and operation of the Soyuz Vostok gas pipeline
As part of an official visit to Mongolia, a delegation of INRTU led by Rector Mikhail Kornyakov visited the Mongolian University of Science and Technology (MUST).
At a working meeting with the management of MUST Rector of the Irkutsk Polytechnic University Mikhail Kornyakov proposed to consider the possibility of opening a joint training program to prepare specialists for construction and operation of the "Soyuz Vostok" gas pipeline going through Mongolia to China.
The project of the program provides for training students both in Mongolia and Russia. The first two years students learn basic skills at MUST, followed by two years at INRTU.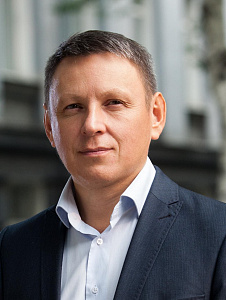 "We already have experience with you in implementing an educational project in the field of IT — technologies. I am sure that the opening of a new direction will contribute to the development of our universities. Joint personnel training for such a large-scale project as the Union East gas pipeline will serve to strengthen the relationship between Russia and Mongolia," said Rector Mikhail Kornyakov.
As a reminder, since 2019, INRTU has been implementing a joint master's program «Corporate Information Systems. Innovative Methods and Platforms» ("Digital Technologies, Networks and Big Data" with the support of industrial partner 1С:Forums Mongolia. According to the contract the first year Mongolian students study at INRTU, the second year at MUST. Teaching is conducted in English.
MUST supported the proposal to open a new undergraduate educational program. The parties reached an agreement to approve the curriculum in the near future; enrollment in the program is scheduled to start in September 2023.