INRTU and Moscow Institute of Physics and Technology launch a joint network education program
In 2022 INRTU will launch a network bachelor degree program "Automated Information Processing and Management Systems". At INRTU this project is implemented by the teaching staff of the School of Information Technologies and Data Science together with Moscow Institute of Physics and Technology (MIPT). According to this educational program, it is planned to open 25 budgetary places for prospective students.
The project is supervised by Roman Kononenko, the head of the Laboratory of Computer Hardware and Software. He said that this course is for the applicants who applied for study on major "Computer Science and Computer Engineering". The competitive selection starts in September 2022 according to a rating system.
The training will be held in a mixed format. Teaching specialists from INRTU and MIPT as well as practical workers of IT-companies and industrial enterprises of the Irkutsk region will be involved in the educational process.
After successful completion of the first year study, students can take part in educational intensive courses, which will be carried out at Moscow Institute of Physics and Technology.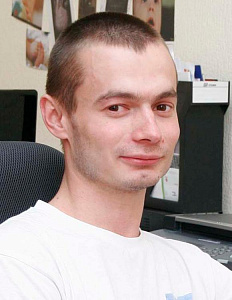 "My colleagues and I decided to develop this project for applicants from the Angara region who have high Unified State Exam score (over 260 points). Offering high-level education to young people, we pursue a goal to keep qualified personnel in the region," Roman Kononenko says about the goals of the program.
During four years students will gain theoretical and practical skills in system research of automation objects, master the stages of creating and designing these systems, and learn how to process information. Fundamental knowledge in Physics will help future IT-specialists solve problems of informatization and automation of various objects.
As Roman Kononenko emphasized, training of IT-specialists in the Angara region is associated with a shortage of highly qualified personnel in this sector. New IT-companies are actively created on the territory of the Irkutsk region, industrial enterprises of the region are switched to digital format. It contributes to an increase in personnel demand.
According to the educational program developers, graduates will be in demand in such large companies as INC, Rosneft, En+ Group, Kroc, Forus, ISPsystem, etc.