INRTU celebrated Africa Day
On May 25, Africa Day was solemnly celebrated at INRTU. African students from five Irkutsk universities participated in the festival. They shared stories about their countries and performed national dances and songs.
It should be noted that May 25, 2023 is the 60th anniversary of the declaration of independence of African countries from colonizers. Irkutsk Technical University celebrates Africa Day for the second year in a row. This time, the festival brought together foreign students and professors from INRTU, ISU, ISMU, BSU, A. A. Ezhevsky ISAU.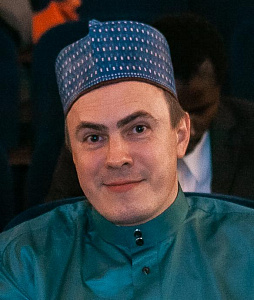 The participants were welcomed by Stepan Bykov, Vice-Rector for International Affairs, who came on stage wearing a national African costume. According to the Vice-rector, he is glad to stand at the origins of the development of relations of Irkutsk Technical University with African countries: "Citizens of 44 countries, including 22 African countries, study at INRTU. There were about 30 students from African countries studying in our university 5 years ago and now there are more than 200 of them.
The INRTU delegation has already visited Ethiopia, Nigeria, Kenya, Tanzania, and Egypt. This year we are planning to visit the Republic of South Africa. In each of our trips, we did our best to contribute to the training of highly qualified specialists for this continent. Also deeply immersed in local life and traditions. We hope that the guests of today's festival will get to know your culture better".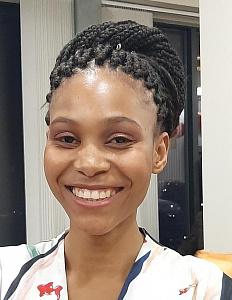 The celebration was opened with a performance by BI BRICS student, future energy engineer Phumuzile Ncube from Zimbabwe. She is famous to for her powerful vocal skills. This time Phumi presented the audience with an English-language song with a mix of ethnic and modern tones.
As the performer emphasized, it is a great happiness for her to participate in the festival: "This event reminds me of home, when we celebrate Africa Day with the whole family and the country".
The event was graced by dancers in colorful national costumes, rapping and singing in Arabic and drums.
Goodhope Khumalo from Zimbabwe performed a technical Afrostyle dance. The student admitted that he learned choreography in Irkutsk. Currently he teaches Irkutsk women at the Arbo school how to dance, combining club rhythms and ethnicity.

In a month, Goodhope Khumalo will graduate from the Department of Oil and Gas engineering. He chose this major because in his home country hydrocarbon fields are being actively exploited, which means that there is a growing need for competent oil workers. The plan for the next two years is to continue studying in the Master's program at Irkutsk Technical University.
The festival discovery was BI BRICS students Omega Chizuruoke Ben and Fumi Manombe, who performed the dance track "Carolina". The composition mixes English-Russian rap and Fumi's female vocals. The song is written by a Nigerian named Omega, a graduate student and future IT specialist who performs under the pseudonym Omega_Cix. In April, he made a music video for this composition with the dancers of the Irkutsk show-ballet AlmaS.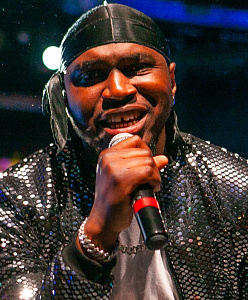 The duo of Omega and Phumi was joined by a drummer, Amr Mahmoud, a student from Egypt. In 2023 the guys came up with the show program African Vibe. They perform at EDISON Craft Bar as well as on MCM radio. Listeners like not only "Carolina," but also the track "Come on, rock with us." The creative team's songs are available on media services including the iTunes Store, Spotify and Apple Music.
"I have no musical education.
I share with the audience music and songs that come from my soul," admits Omega Chizuruoke Ben.