Doors Open Day at INRTU: 3D reality, robotics and informative lectures
Institutes and scientific societies set up presentation stands in the lobby of the main building. The students met institute directors and industry representatives, attended informative lectures and attended workshops in the research laboratories.
The lobby of the University hosted interactive science playgrounds. Guests were offered to immerse themselves in 3D reality and try their hand at robotics. Participants in the interactives received tokens and could exchange them for the souvenirs of INRTU.
According to Nina Chuvashova, manager of the University's Central Admissions Commission, the university is resuming training in advertising and public relations, where students will learn how to work with digital technologies.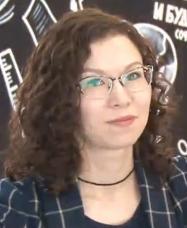 «We are also inviting applicants to the profile 'Linguistic Support for Business Communication' at the BRICS Baikal Institute.
There is a demand for relevant personnel from our key partners," said Nina Chuvashova about the variety of educational programmes.
Tatiana Maraktayeva, head of the methodology and automation group at Irkutsk Oil Company and a 2015 graduate of INRTU, met with school leavers wishing to enrol at the School of High Technology. She spoke about joint projects between the company and the university, and sustainability programs. There are plans to expand corporate groups with the participation of INRTU students.
«We summed up the results of the pilot course organised at the Irkutsk Oil Company. Six people signed contracts to work in the fields.
The company plans to open an inorganic chemistry plant by 2024. It is necessary to train specialists in this field. Creating a talent pool by enhancing cooperation with the higher school is one of the priorities in the development of INK," stressed Tatiana Maraktayeva.
Lyceum student Sofia Ershova from Shelekhov is interested in innovative business and programming at the School of High Technologies. And her mother believes that an education at INRTU guarantees a good professional start and stability in life.