BS BRICS students solved puzzles and competed with a neural network at the "Scientists of Russia" workshop
A science-patriotic workshop "Scientists of Russia" was organized for freshmen at the Baikal School of BRICS at Irkutsk Technical university. Almost 70 students from Russia, China, India, Nigeria, Ethiopia and other countries showed interest in the event. The winning team was "Crosscultural Communications".
Opening the event Director of the BS BRICS Anna Kireenko hoped that the workshop would help students to immerse deeper into Russian history and culture, to learn more interesting things about Russian scientists.
The deputy director of BS BRICS for educational work, Nataliia Petrova, and assistant Ilya Kruchinin were the key organizers.
As Nataliia Petrova explained, the event was aimed at strengthening intercultural relations and the adaptation of foreigners to life in Russia: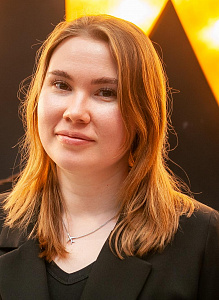 "A fascinating quest was organized for the students: they searched for information about prominent Russian researchers, guessed riddles, played games. Working as a team, foreigners and Russians really bonded, improving their skills in intercultural communication.
This was the first event organized in cooperation with the Office of the Trade Union and BS BRICS mentors. Under their guidance the first-year students designed tasks and prepared short articles in English about prominent scientists."
Participants passed six stages - matched drawings with hieroglyphs, solved crossword puzzles. At one of the stations, the teams solved puzzles with encrypted names of economists, such as Anatoly Sheremet, Nikolai Kondratiev, Wilfredo Pareto.
The players also "competed" with artificial intelligence (AI) in recognizing objects in drawings and photographs. In the final round students were asked to show their linguistic skills and guess the languages in which the songs were sung. Most of the songs were in Tatar, Kyrgyz and Chuvash.
The "Crosscultural Communications" team that won the event consisted of students from China, Russia and African countries. One of the participants was Anatoly Fetisov, future journalist. The polytechnic student mentioned as the most interesting the task related to AI, which showed that to solve some problems a person needs to think like a neural network. Anatoly chose BS BRICS, as he considers this school one of the best places in Irkutsk for learning English. The student is also mastering Chinese and plans to go for an internship in China.
Gay Haiyang from China is studying International Business program. She admits that she was very impressed with the quest:
"Implementing interesting tasks gives you an understanding of Russian history and culture. I felt the team spirit and made new friends from different countries who study at INRTU".